Managing and Using Favourites
Saving Favourites​
To save a favourite select an icon in the browser window and click on the Add to Favourite ❤️ Icon.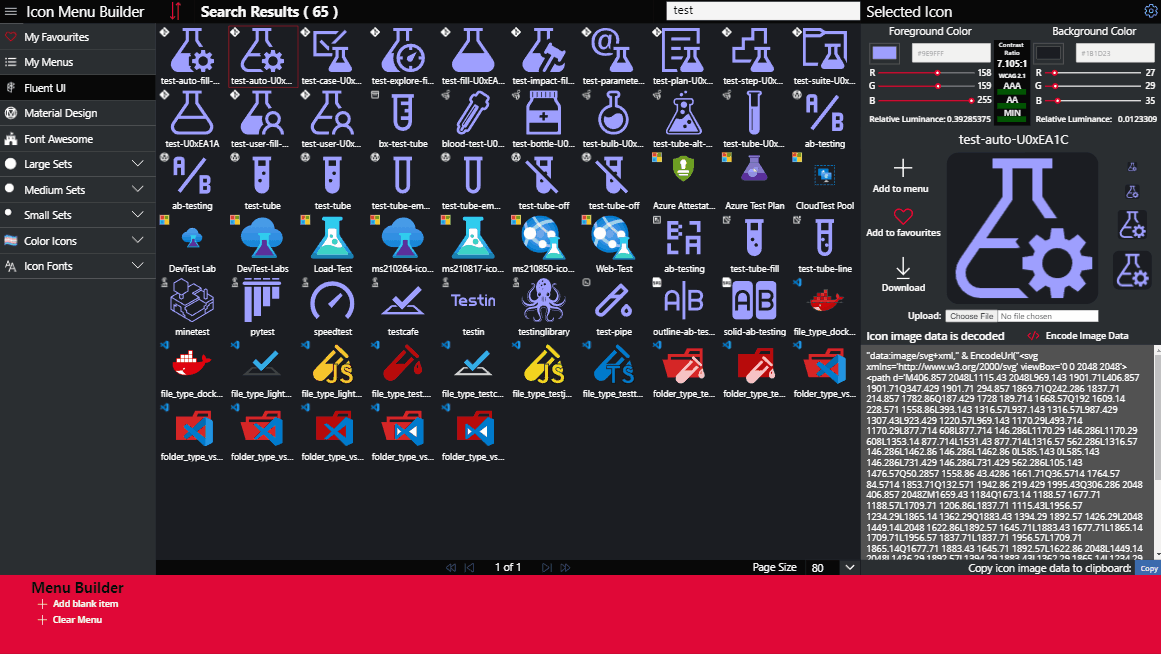 Removing Favourites​
caution
Deleting a favourite will immediately delete the icon from the SharePoint List My Favourites there is no warning or confirmation, for me it was an unnecessary click and unneccesary controls.
You can remove a favourite in two places, first on the My Favourites page: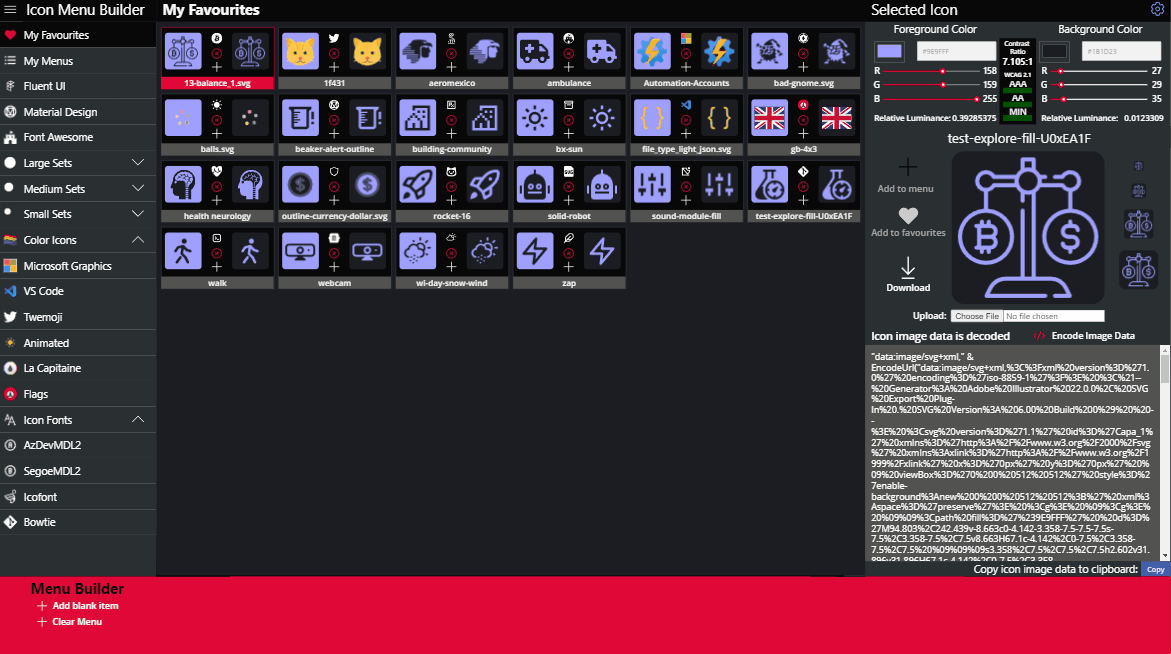 and you can remove a favourite from the icons browser click on the Remove from Favourites ❤️ Icon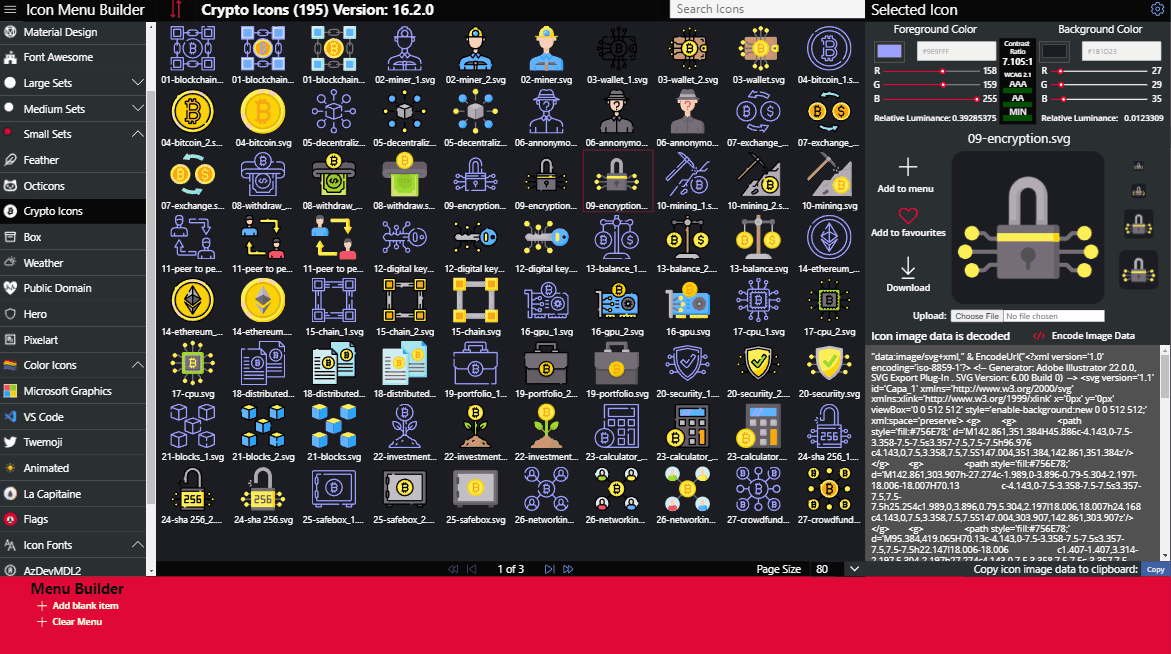 Adding Favourites to a Menu​
On the My Favourites page, on the Icon Card click on the + icon to add the favourite to the Menu Builder.